Berawal dari fungsinya sebagai peredam cahaya matahari, window coverings atau tirai penutup jendela pun kini telah bersalin rupa menjadi lebih cantik dan fashionable. Kehadiran Label Premium Coulisse, merek window covering berkualitas asal Belanda, di Jakarta, menawarkan ragam temuan baru yang kontemporer, modern, klasik, ekletik dan beraroma fashion.
Kehadiran Label Premium Coulisse di Jakarta dirayakan dalam sebuah soft launching bertajuk Be Inspired By Coulisse, bertempat di Atrium Senayan City, Jakarta, pada Selasa 20 September 2016, dalam area pameran The Colours of Indonesia 2016 bertema Hotel No.12. Ditandai dengan sebuah presentasi yang merupakan kolaborasi antara Coulisse dan Rinaldy A.Yunardi, desainer aksesori papan atas di Indonesia.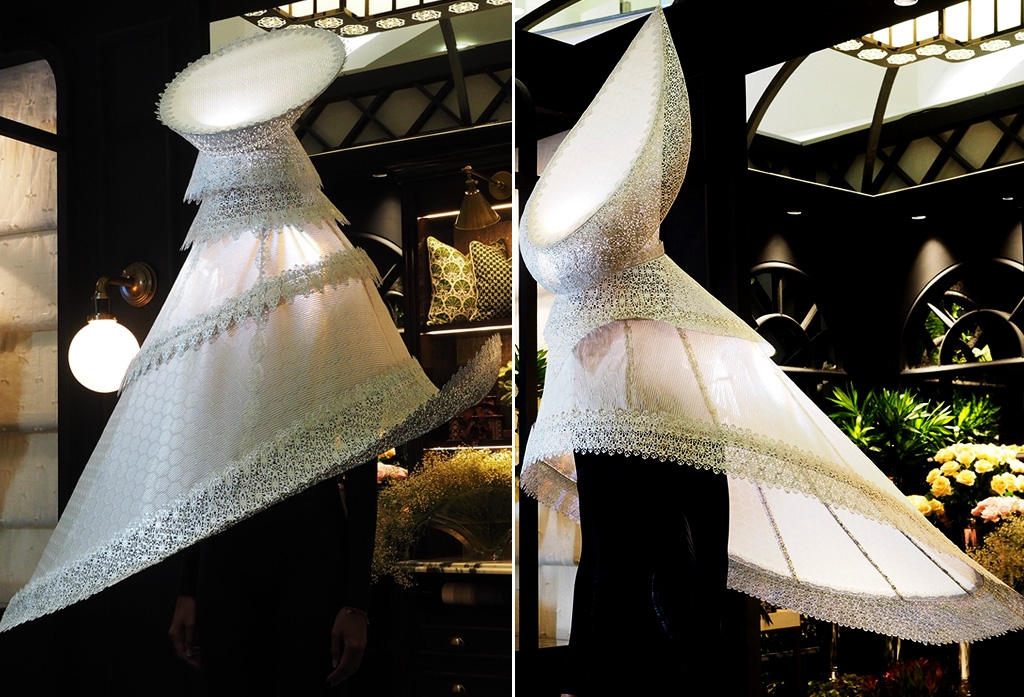 "Kesetaraan citra yang premium pada Coulisse, ada pada desainer aksesori Rinaldy A. Yunardi. Pemikiran Rinaldy yang jauh ke depan, selaras dengan gerak cepat kami dalam menawarkan ide-ide segar dan kreatif akan fungsi tirai," papar Jenfilia Suwandrei Arifin, Director of Coulisse Indonesia, mengenai alasannya memilih Rinaldy A. Yunardi.
Rinaldy sendiri mengaku tertantang ketika ditawari untuk menciptakan sesuatu dari bahan koleksi Label Premium Coulisse. "Dari berbagai contoh yang disodorkan, saya memilih bahan grafik jacquards yang tebal tapi menerawang, polos namun bertekstur. Seketika itu juga saya mendapat ide untuk menggabungkan unsur fashion dan unsur interior dalam satu tampilan,'' jelasnya.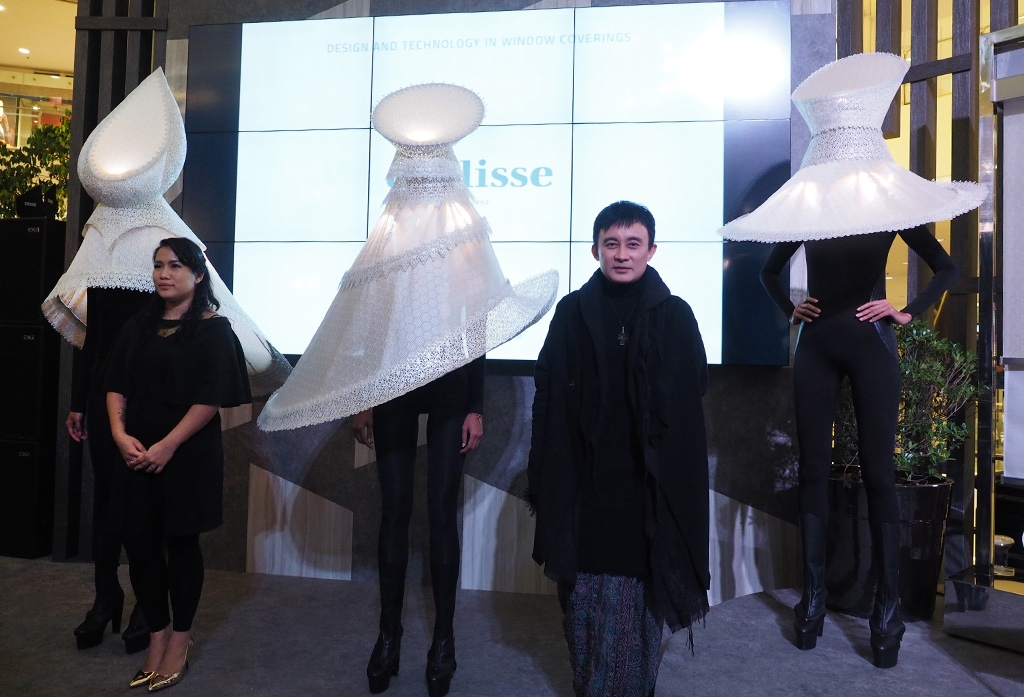 Sebagai unsur fashion, Rinaldy menciptakan sebuah bentuk menyerupai topi, dalam ukuran besar hingga menutupi tubuh model. Uniknya, ketika diamati lebih jauh, 'topi' ini juga mirip kap lampu yang mewakili unsur interior dan bersifat menghalangi cahaya.
Tiga karya yang ditampilkan Rinaldy berhasil melampaui pengayaan makna pada sebuah elemen interior. Bahan tirai grafik jackuard pun berubah wujud menjdi tampilan yang subtil tanpa menghilangkan makna utama dari produk, ataupun identitas sang desainer.
Foto Vaesy